A New Look & Experience
In the spring we debuted a fresh new look for the SOS Signs of Suicide portal. 🎉
Moving forward, enjoy a better user experience, new features, and clearer instructions to help you deliver SOS confidently to your students.
What You Need to Know
While our SOS program content has not changed, we have updated how you log in to the portal, as well as how you access both the videos and presentations.
*If you have questions about implementing, email info@mindwise.org to ensure a smooth delivery.
New Features & Enhancements
Click the tabs below to read more about the latest evolution of the SOS portal.
Please note that all client login passwords were changed in April. If you have not already reset your password, please click here and then click "Reset your school's password".
This is a one-time security requirement and was a necessary part of our platform update.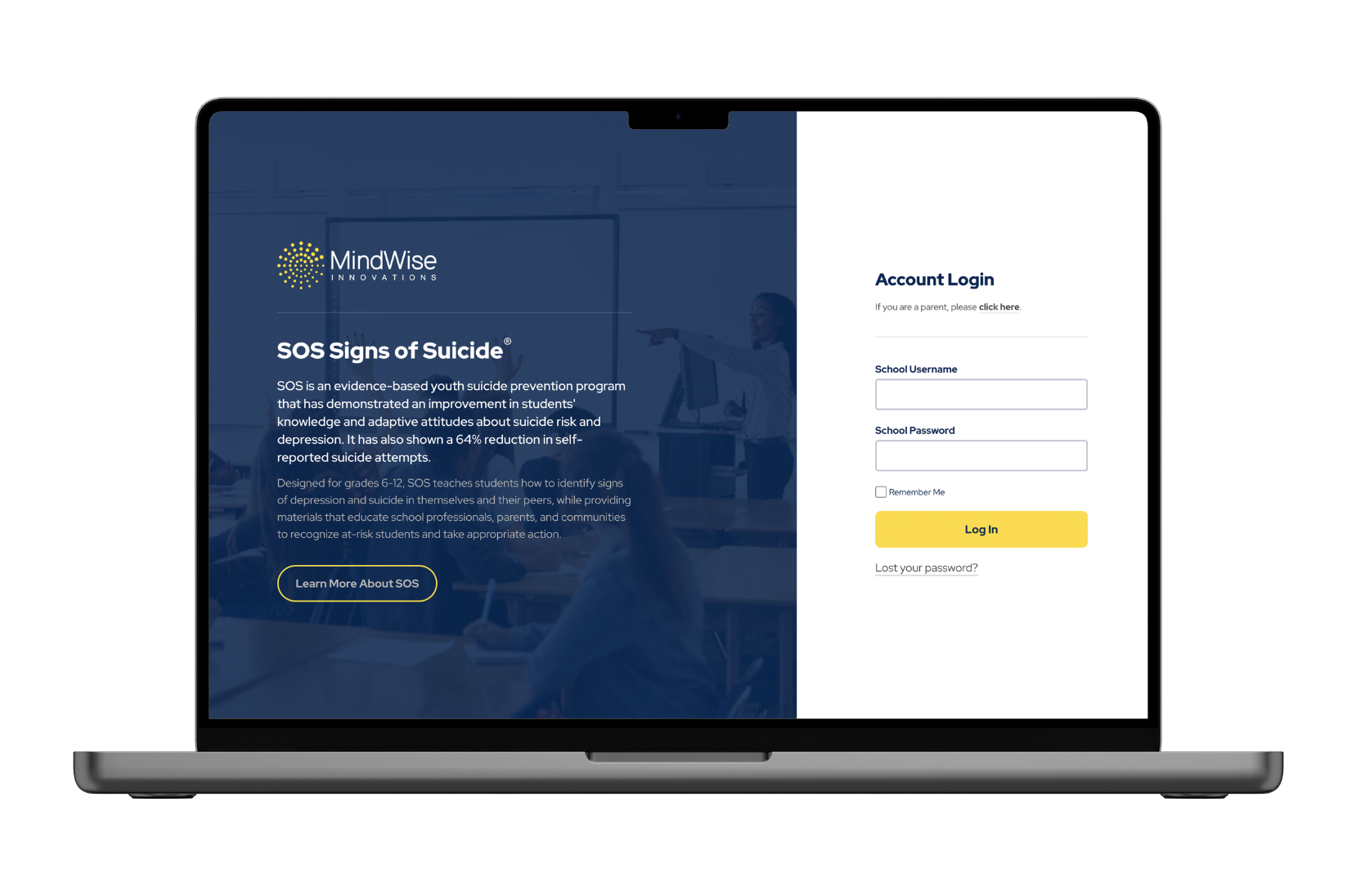 We're pleased to announce that all SOS videos are now embedded directly in the classroom presentations to simplify delivery.
This means no more bouncing between windows or tabs to show the SOS videos and PowerPoint slides. Combining these materials into a single online format will make facilitating the program easier and more streamlined.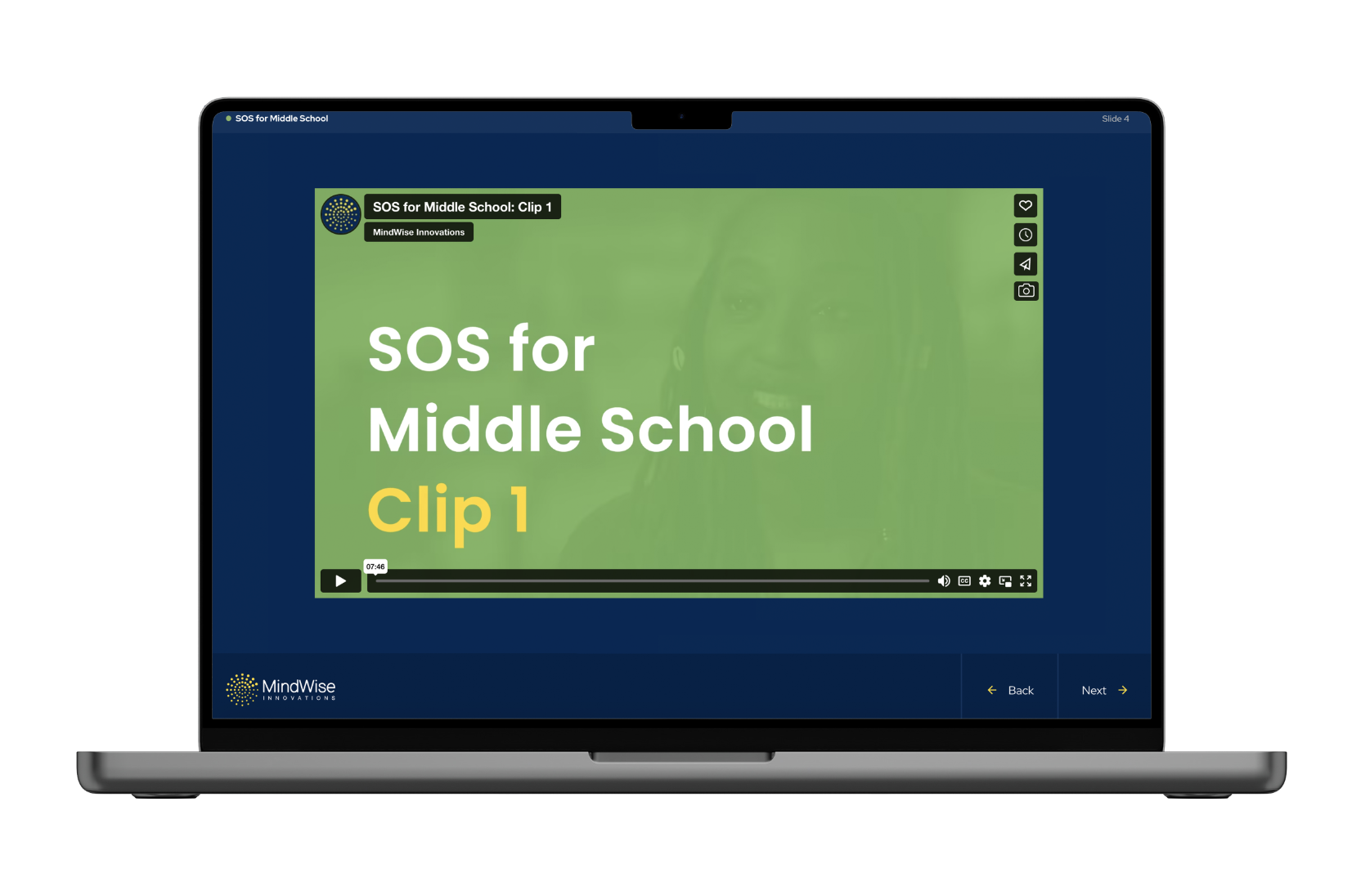 Say goodbye to PowerPoint and Google slide decks. This is one of the biggest updates - so now, when you're ready to deliver SOS, you'll launch the classroom presentation directly through the online SOS portal.
This will eliminate the need to access or download slide decks and reduce the manual preparation needed to facilitate SOS.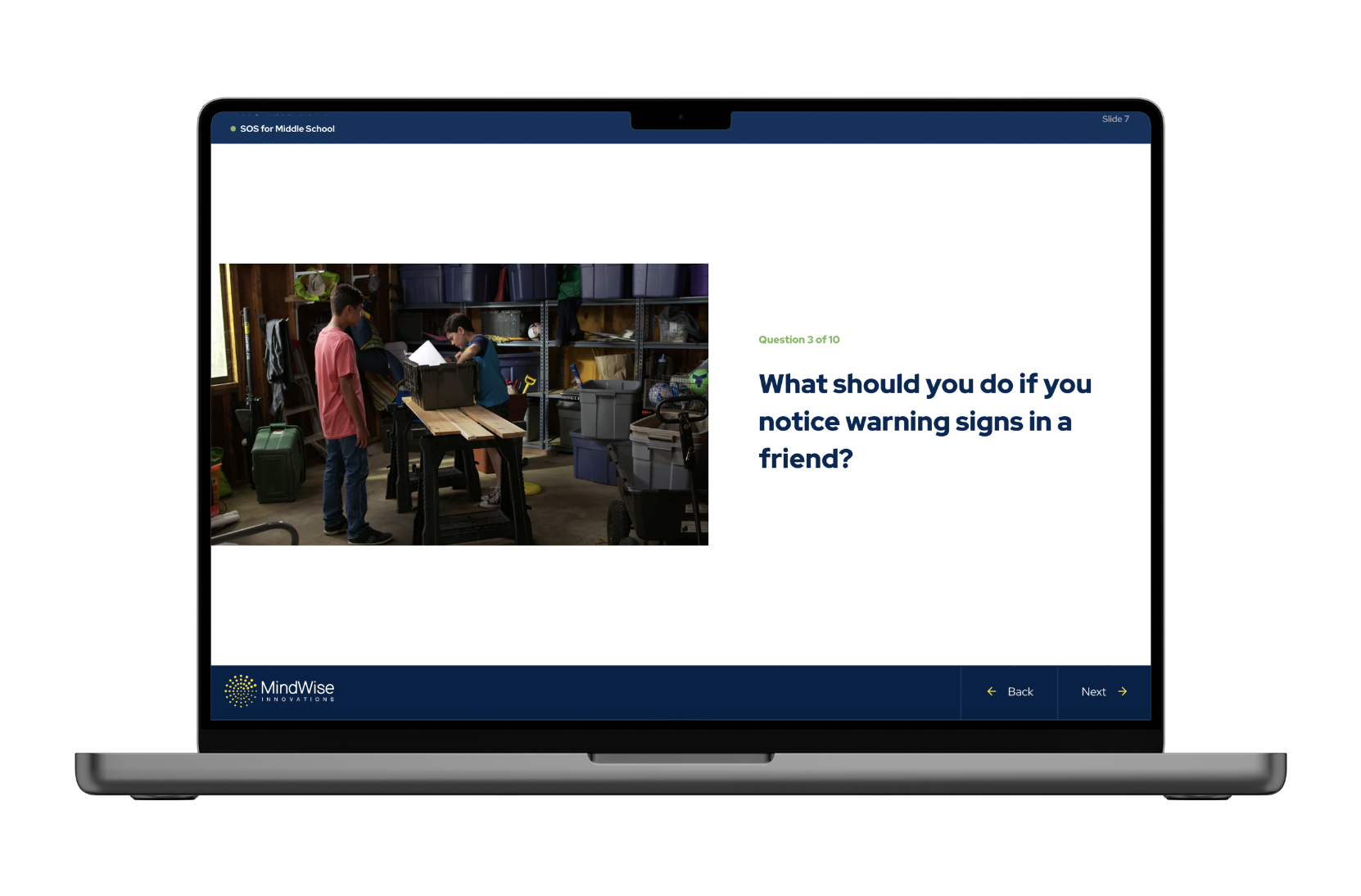 All SOS materials and resources have been reorganized into three sections:
Prepare Your School. Includes an updated Quick Start Guide and everything you need to prepare your school, students, staff, and parents before delivering SOS.
Prepare Your SOS Lesson. New SOS Lesson Plans replace our old Discussion Guides, and here you'll find all the materials to prepare your classroom lesson.
Deliver SOS. This is where you'll go to launch your SOS classroom presentation (with the video clips and discussion prompts already embedded.)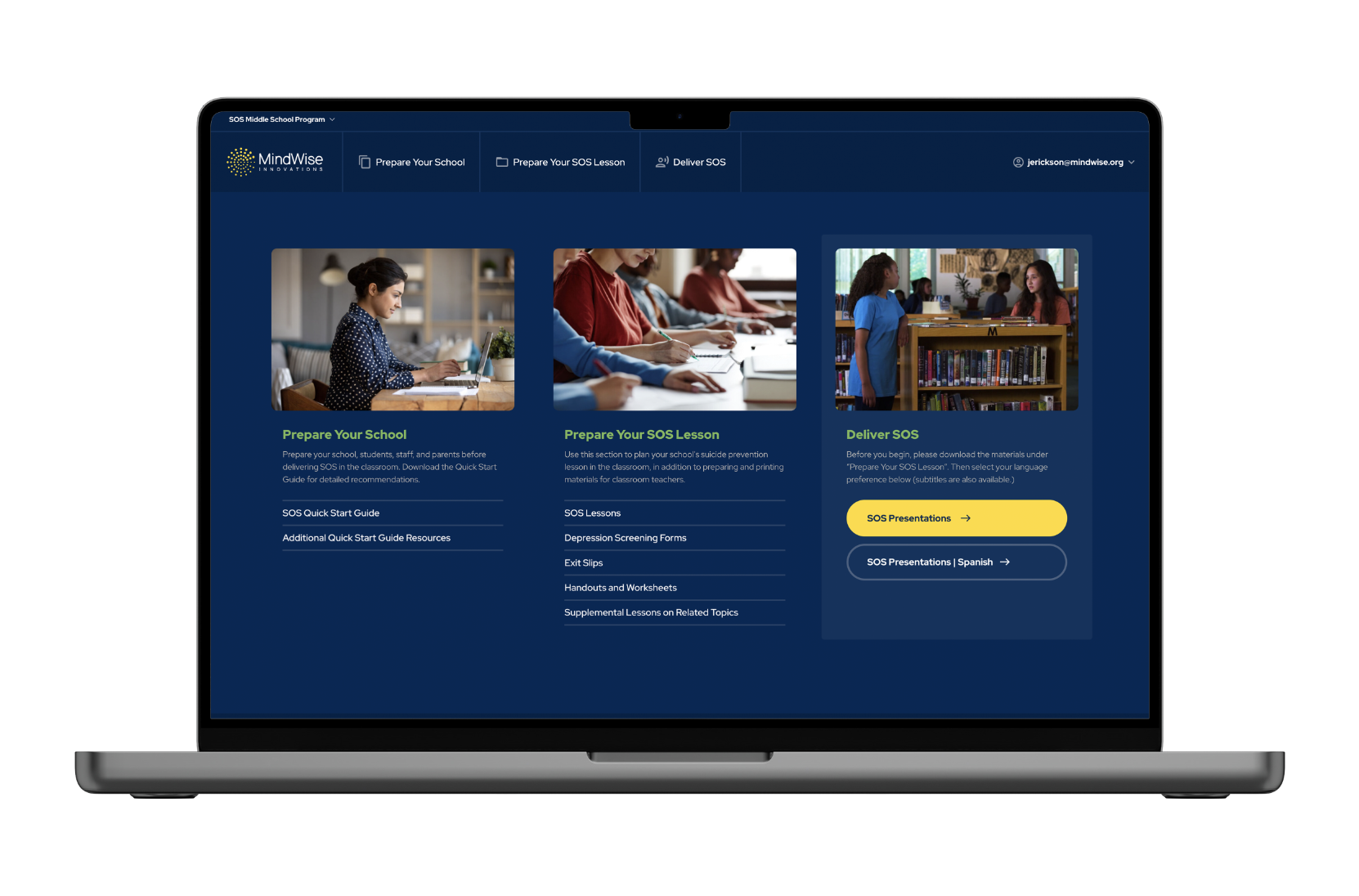 To accommodate the many schools that have requested our SOS videos be made available in Spanish, you'll now see a section in the portal titled "SOS Presentations | Spanish."
These videos include Spanish speaking and voice-over and can be used with the Spanish Student Depression Screening Form and Spanish Exit Slip.
Questions & Support
Why all the changes? Well, just because suicide prevention can be a difficult topic doesn't mean our program has to be.
This is why we're always striving to improve your SOS user experience, simplify program delivery, and provide updates that help you deliver SOS effectively.
Equally as important - please note that these changes will not impact your renewal dates, annual pricing, or customer support access.
Questions? Contact info@mindwise.org.